The lesson booking process on Artis Futura
When a student books a lesson, an email with a booking request will be sent to the teacher.
The email will have a link to your profile where you can confirm or reject the lesson.
The pictures below give you an example of both the booking email and the the confirmation options on your profile.
You have the option to either confirm, or deny the lesson.
Once you have accepted the lesson the payment will go through to your Stripe account.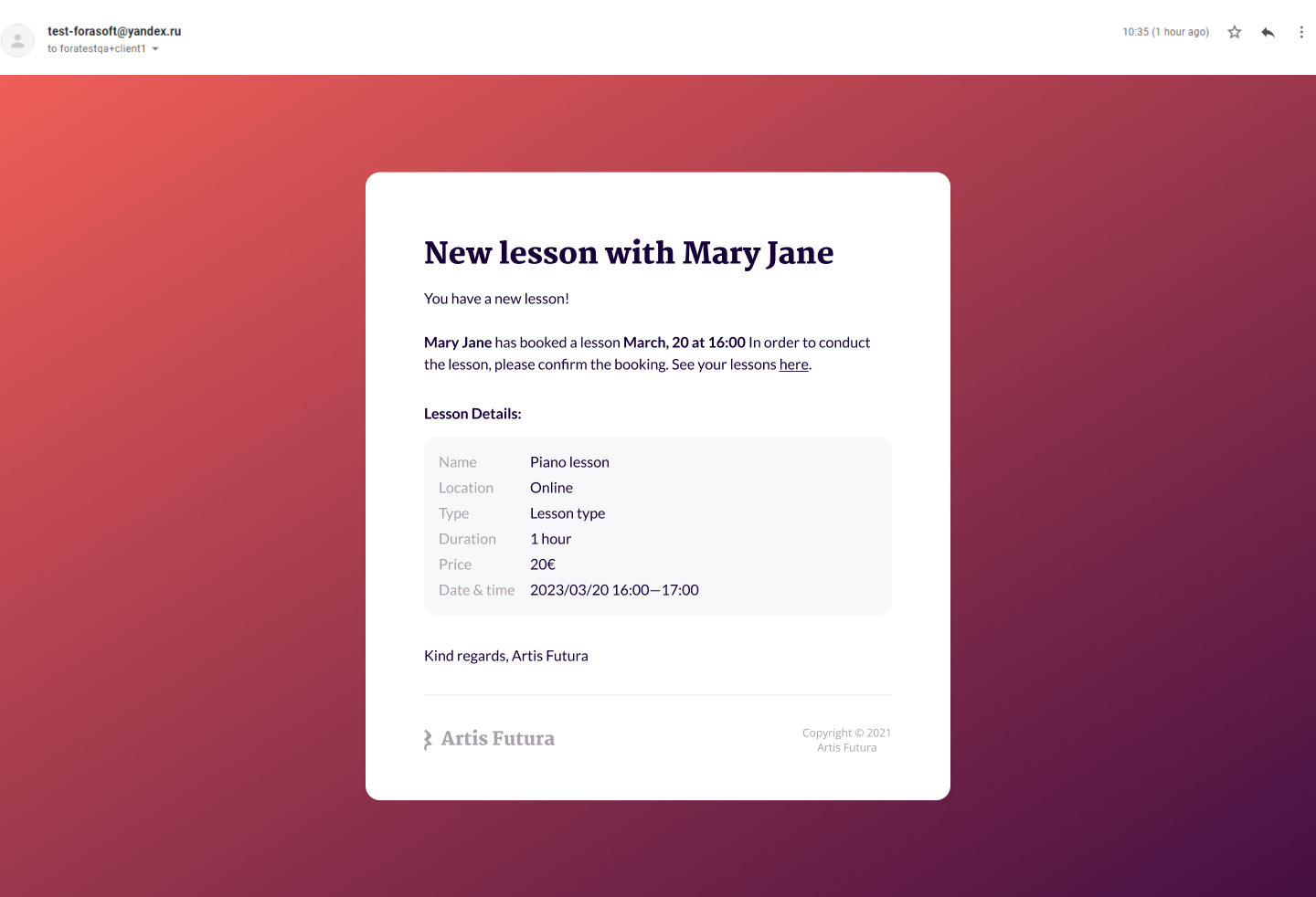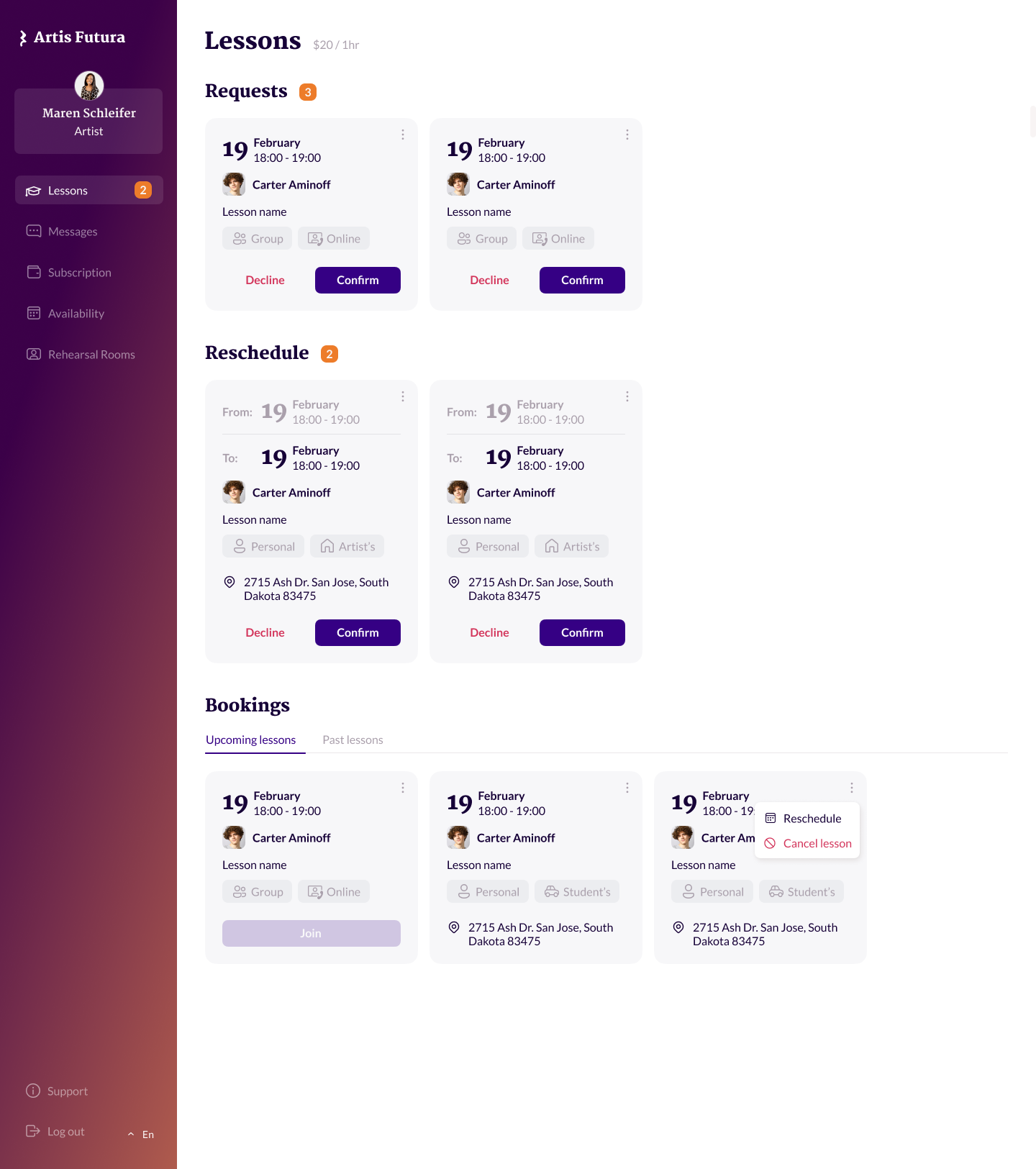 Both a teacher and a Student can request to reschedule a lesson up to 4 hours before the lesson time.  Rescheduling a lesson can be annoying, but it beats to having your lessons canceled.
You can find the rescheduling button at the top right of your confirmed lesson card.  Click on the three dot icon and a menu will pop up that includes Reschedule or Cancel lesson.
The pictures below show how to reschedule a lesson: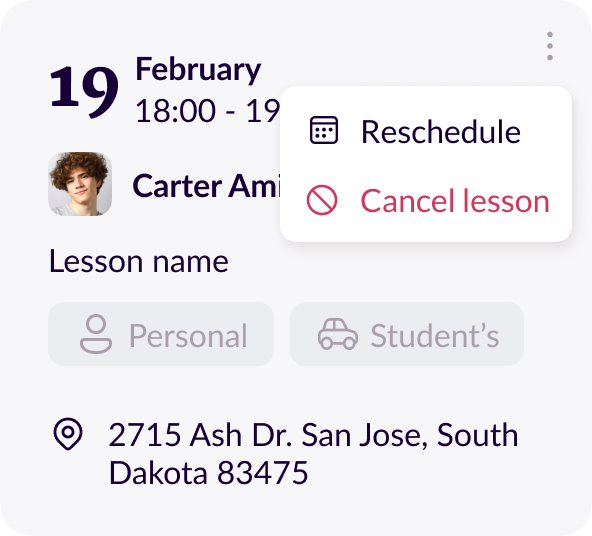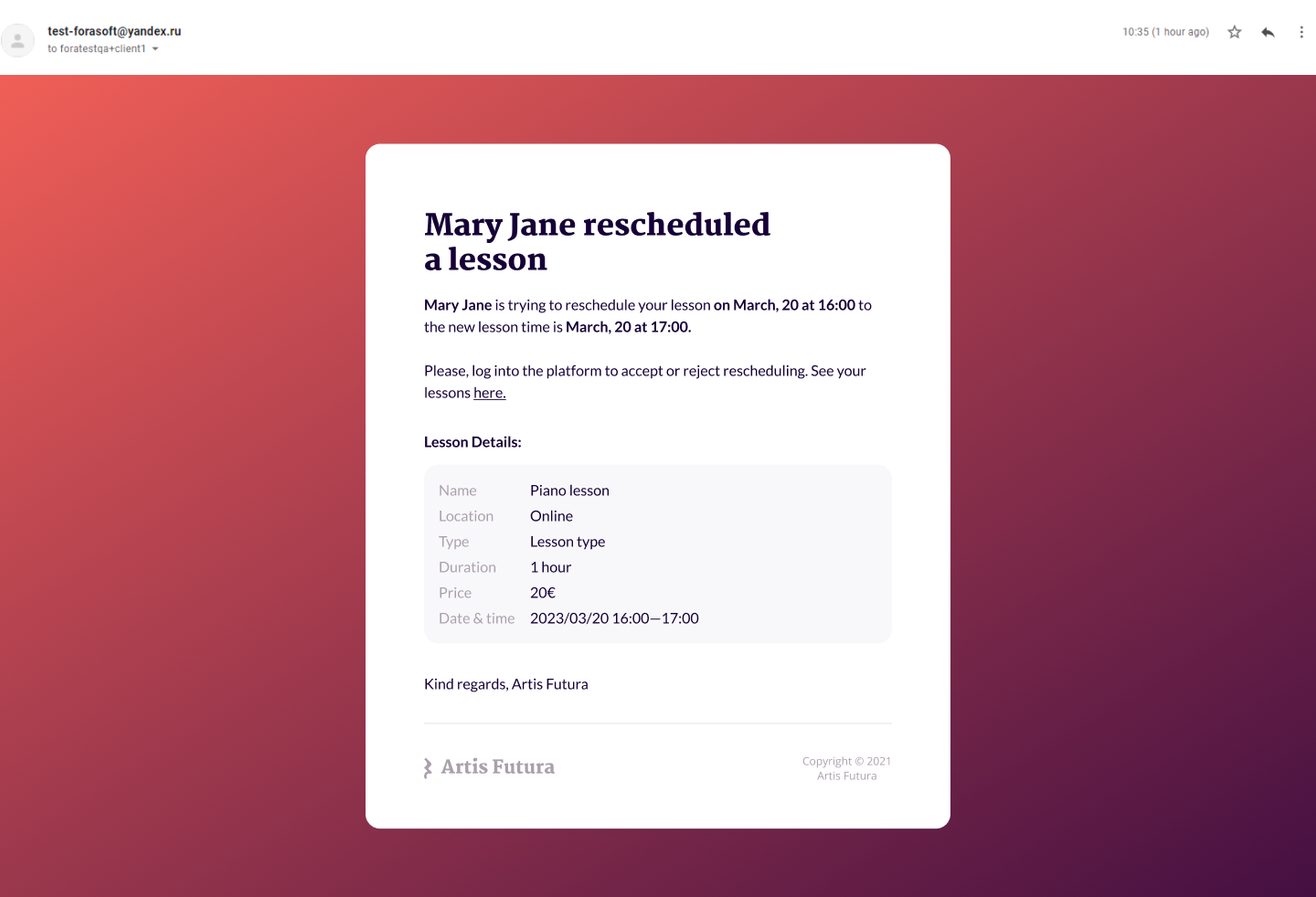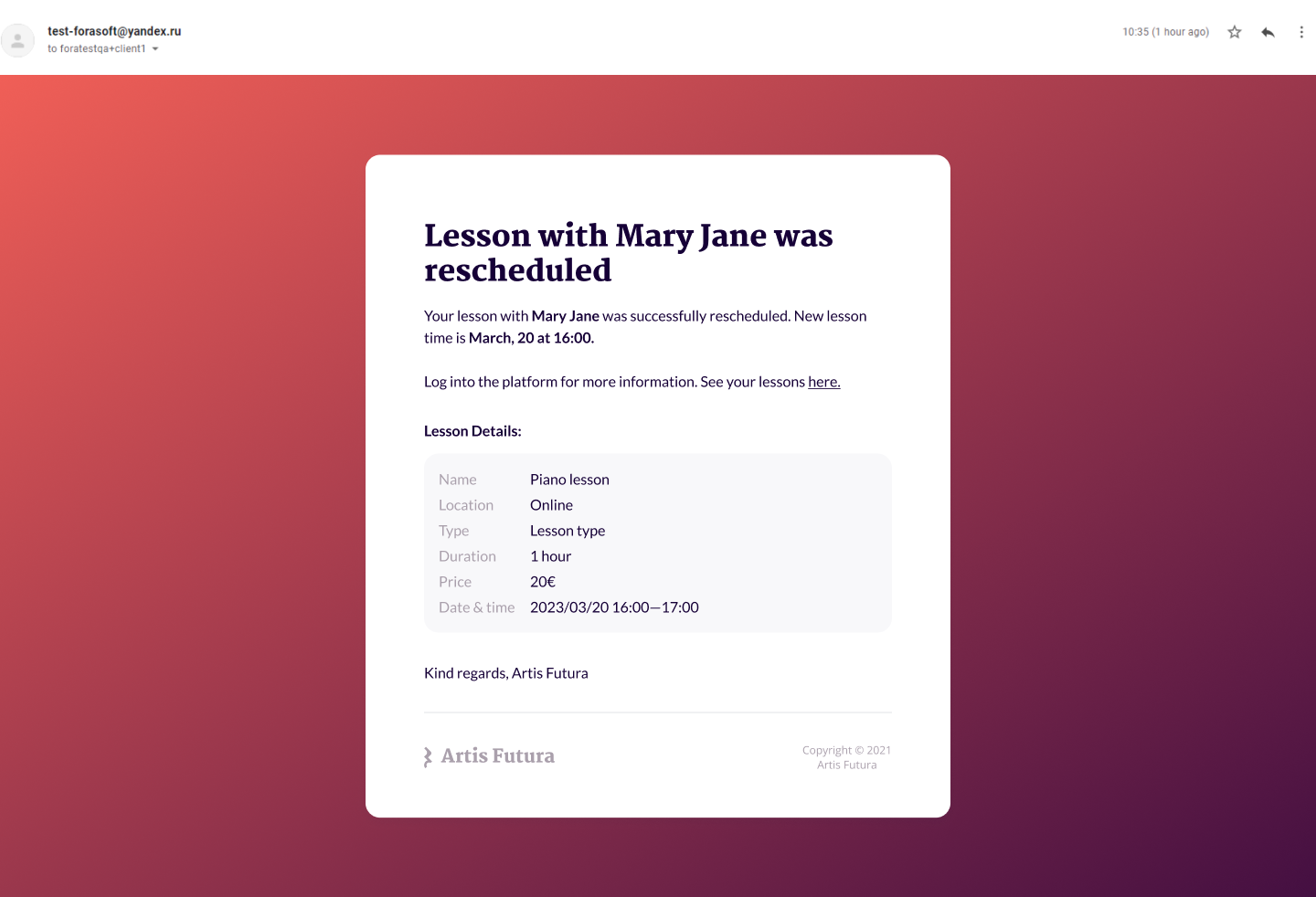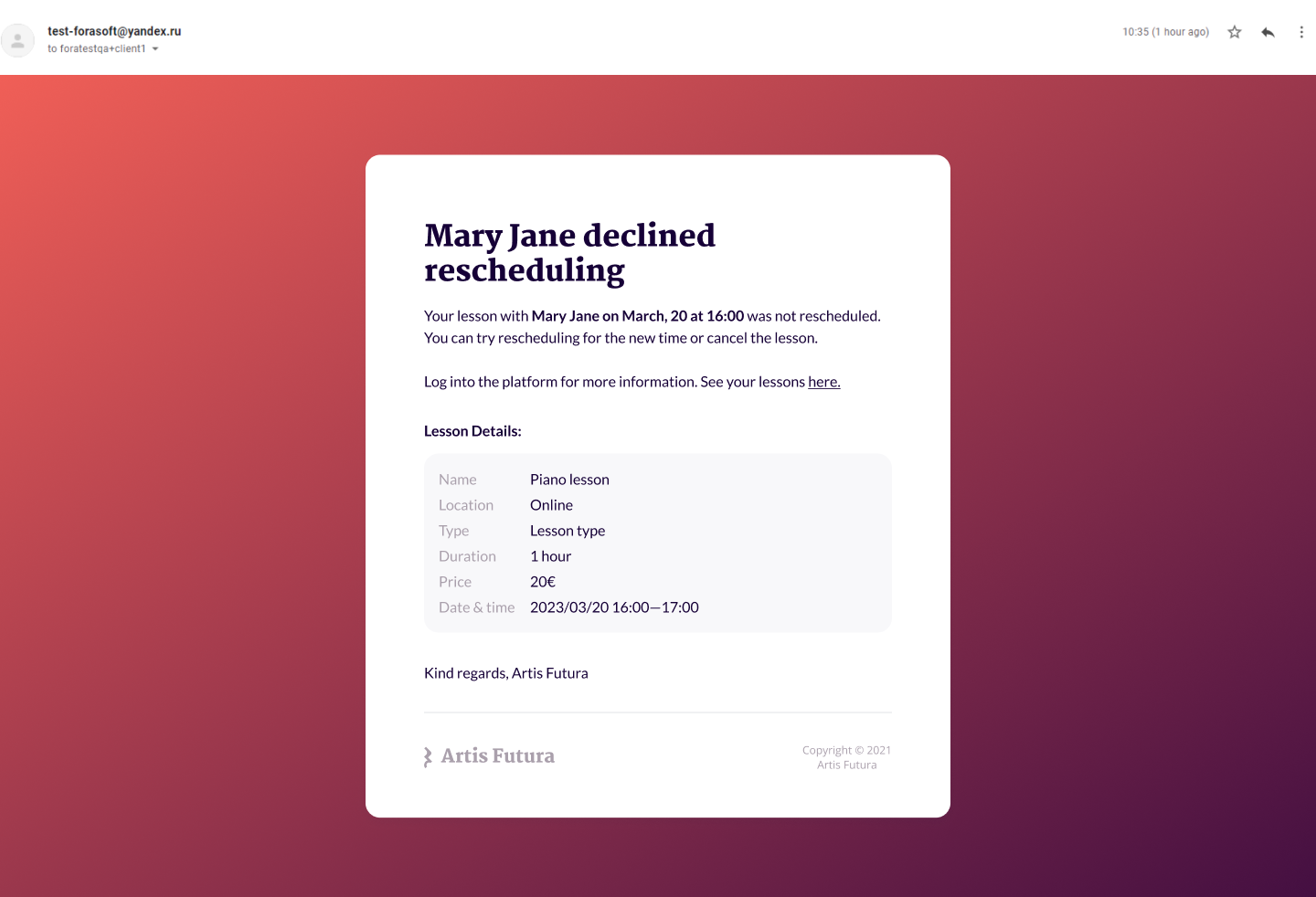 If rescheduling doesn't work out, there is always the option of canceling a lesson. Teachers can cancel a lesson up to 1 hour before the scheduled time, and the payment will be refunded in full. If a student cancels a lesson, there is a payment protection for teachers in place:
More than 1 week notice is a full refund for the student
Less than a week notice but more than 24 hours: 50% refund for the student
Less than 24 hours: no refund for the student
Of course, you can always use the messaging system to make arrangements with students if the circumstances call for it.