Artis, our custom made Video Calling Application for Online Music Education
For online music education the sound quality of the video call is by far the most important factor. Without a realistic sound and dynamics, teaching music is next to impossible.
We developed a music video calling app, that even with a less than ideal connection, provides the teachers and their students with much improved working conditions. By prioritising the audio transfer, doubling its bitrate and avoiding any filtering a music teacher can now provide real constructive feedback on essentials such as phrasing, articulation, dynamics, etc. With better sound, you simply get the opportunity to provide better music education…
With our built in Equaliser we have also included the opportunity to make some additional adjustments to the balance of the sound you receive.  In an ideal world with good microphones and speakers, this would obviously be an unnecessary luxury. However, if you or your students use a simple laptop with its built in speakers and microphone, then you have the opportunity to make some adjustments if necessary.
Of course we also equiped with features such as

screen sharing,
file sharing,
in-video chat, etc.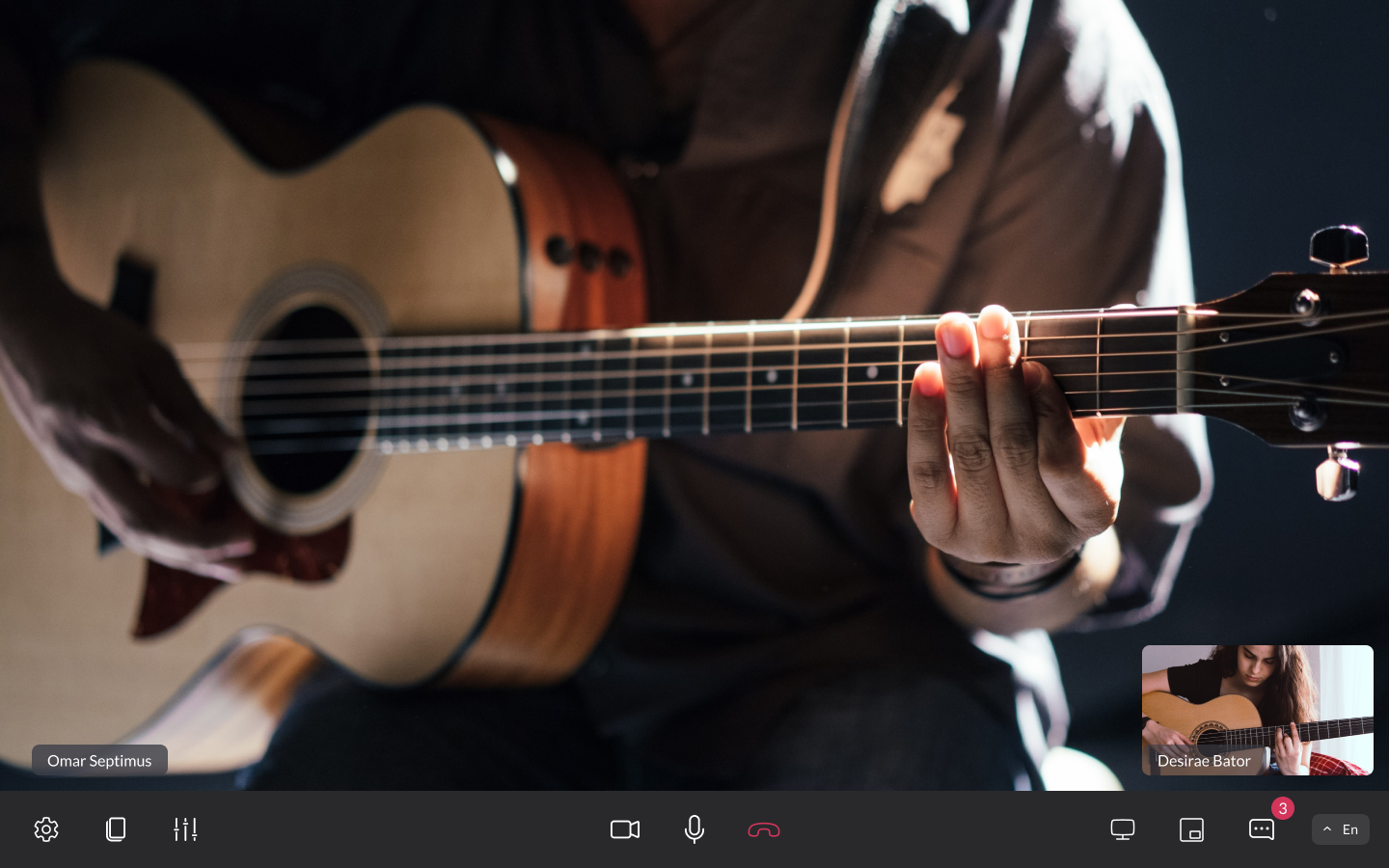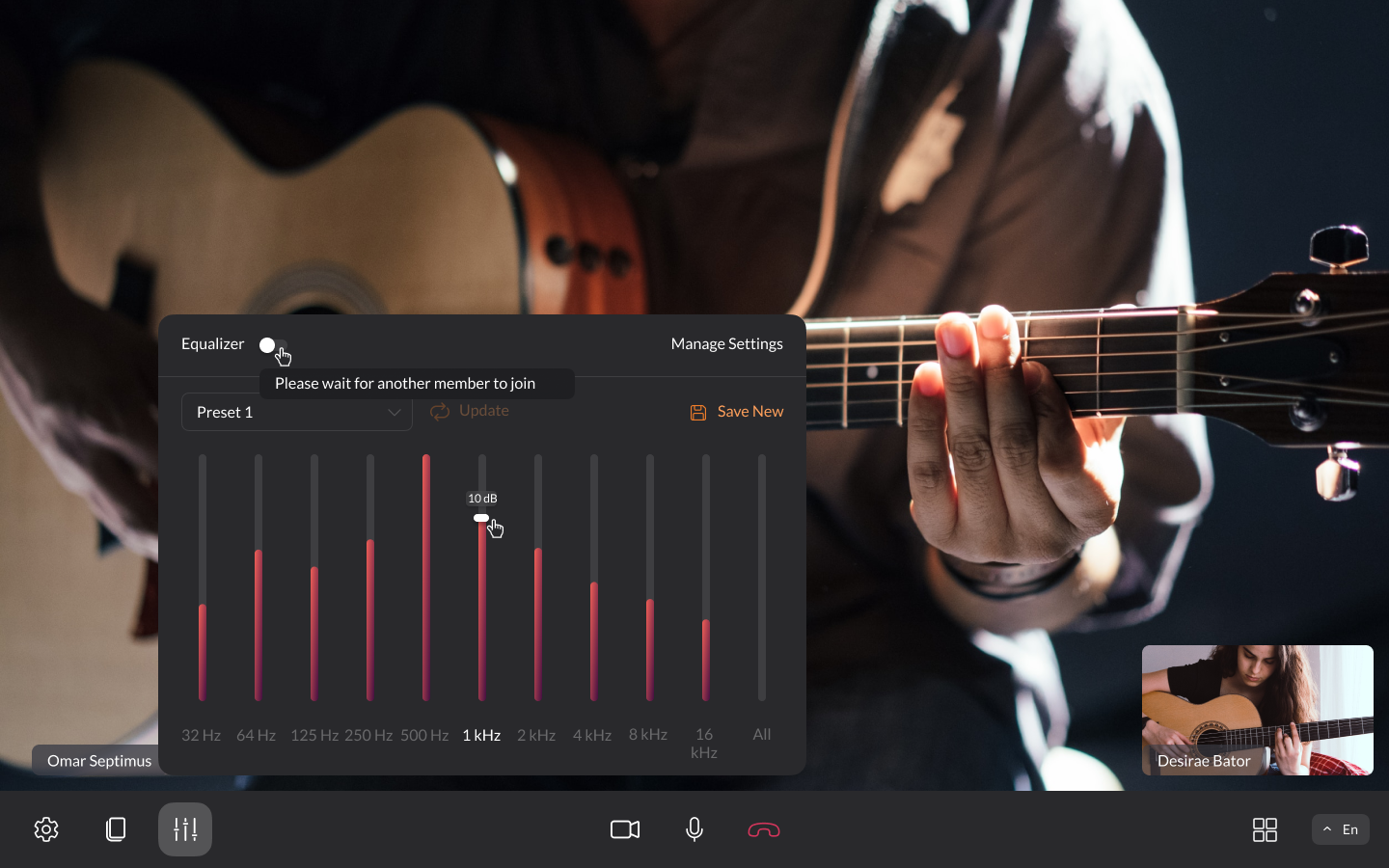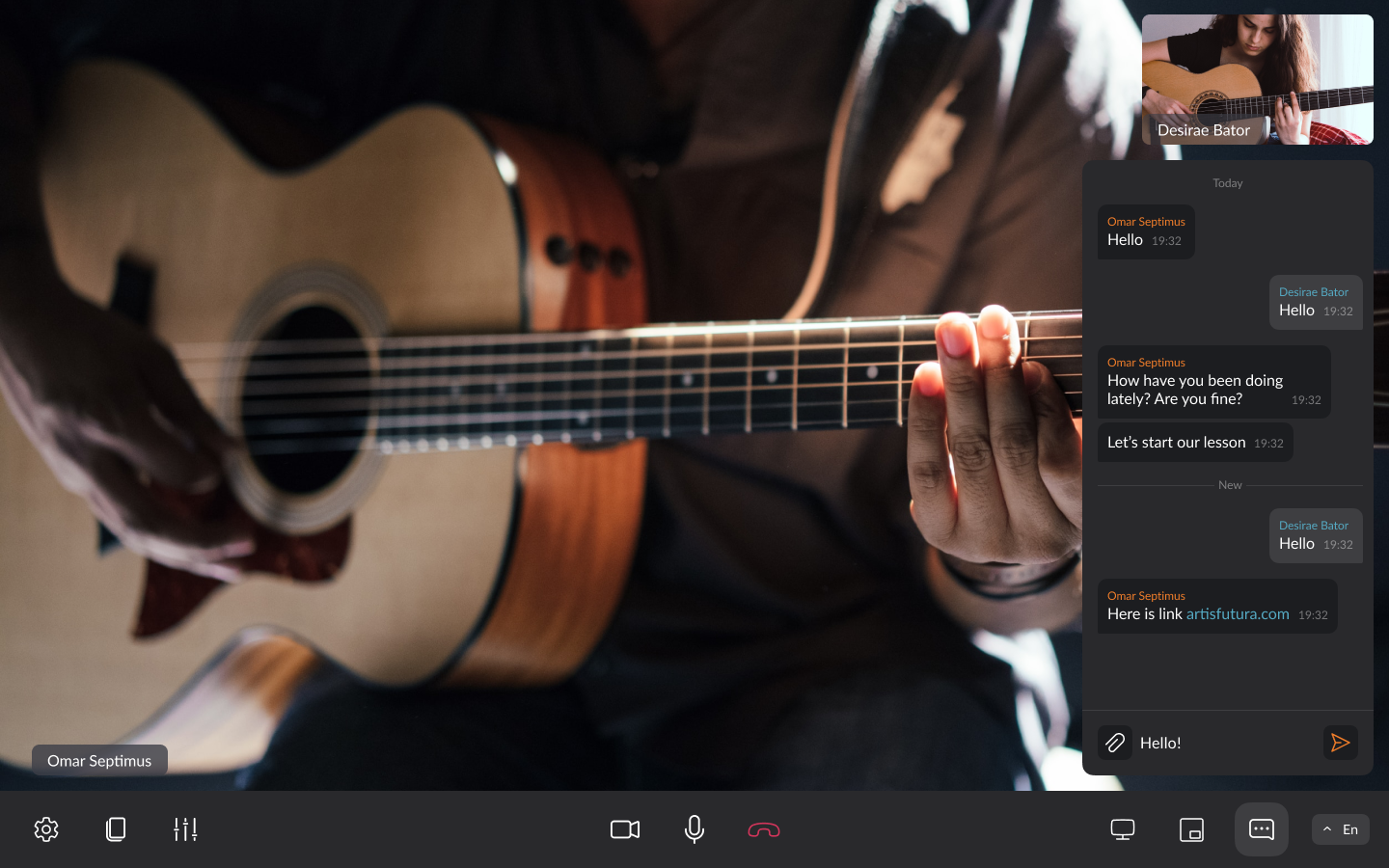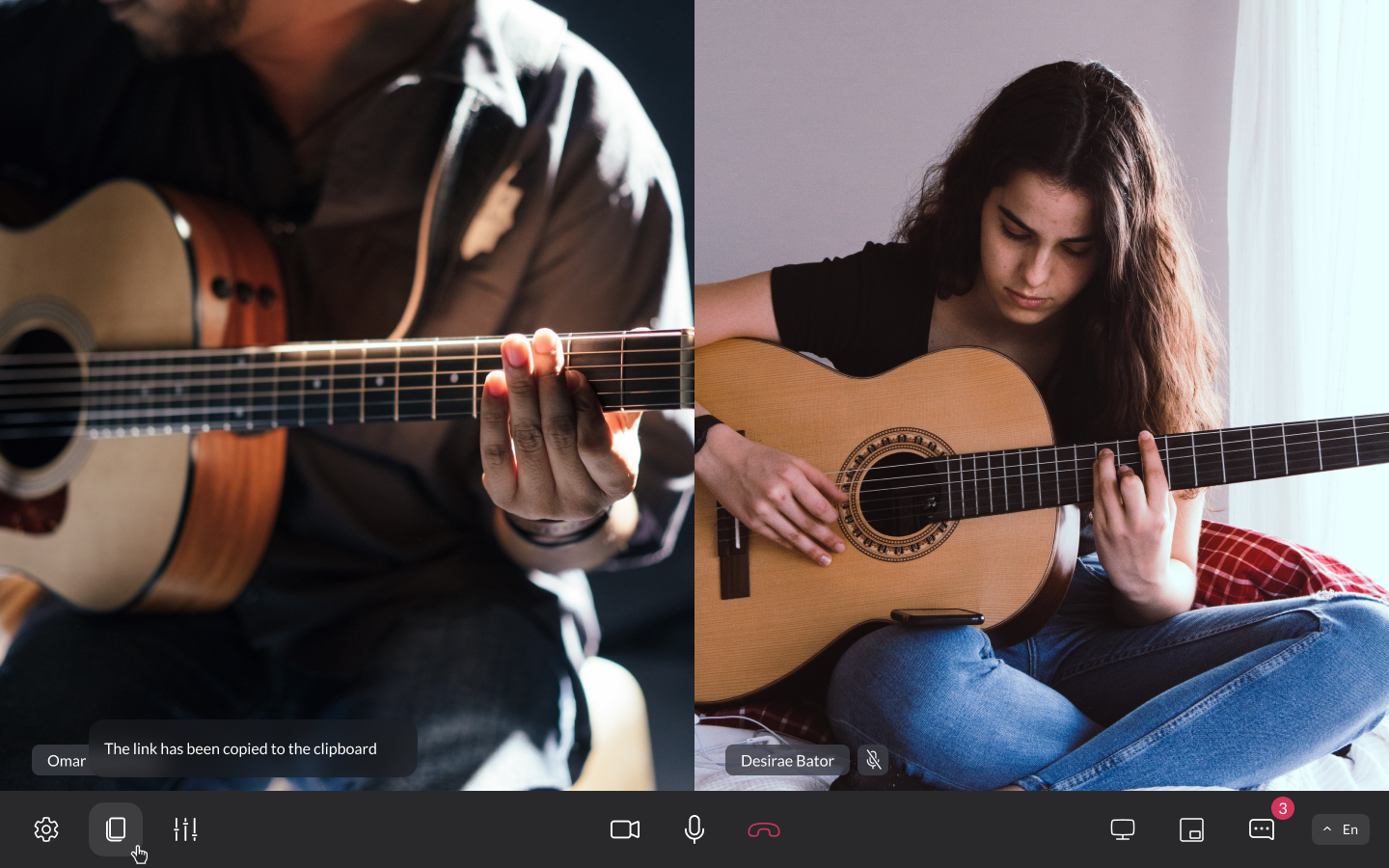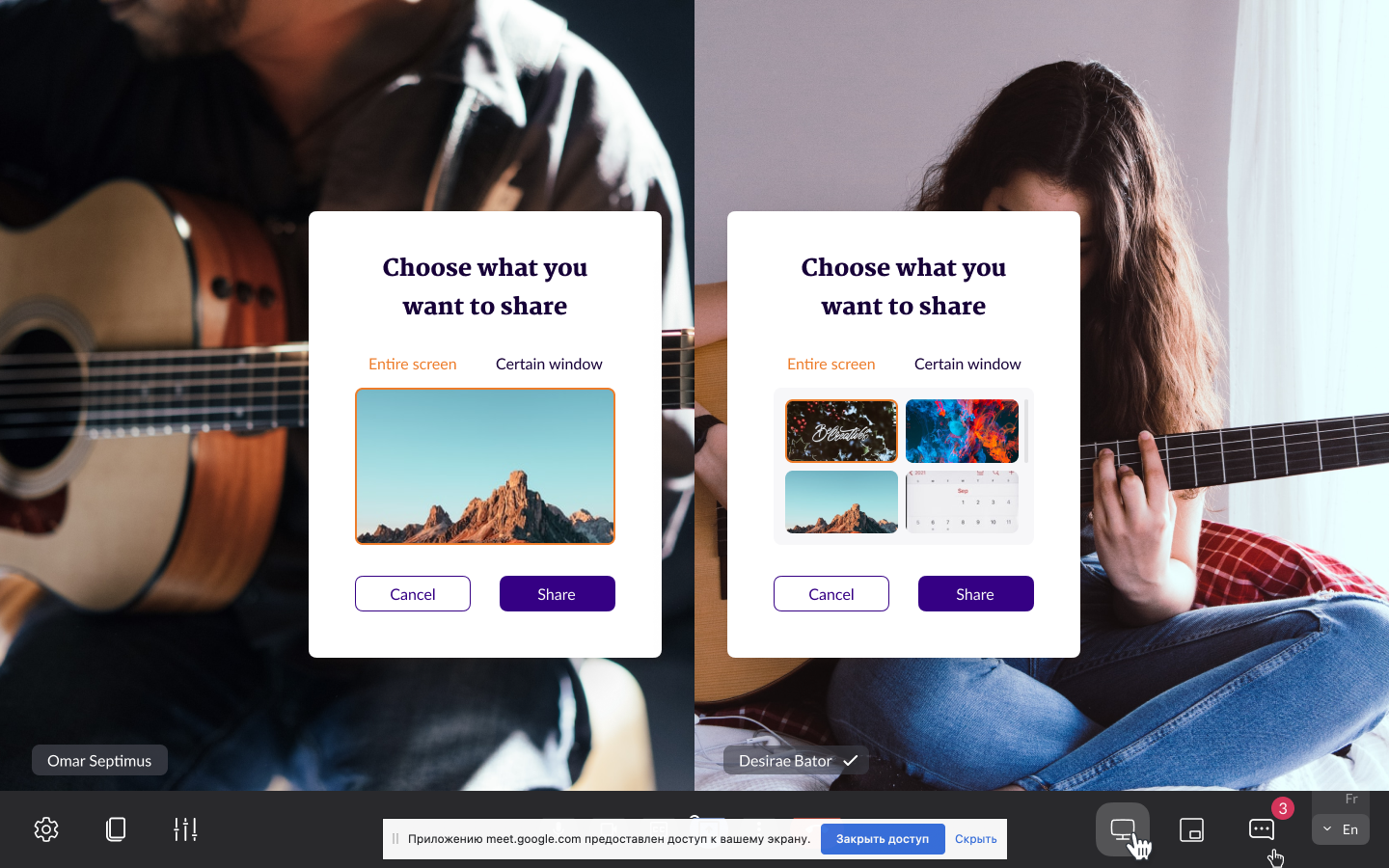 Different use cases for Artis video calling app.
All online lessons booked through Artis Futura will automatically be allocated a unique teaching room on Artis.  The link will be added both to the teacher and student profiles.  The room will be opened up 15mins before the allocated time slot.
You can also use Artis as a Zoom or Skype alternative for all online music lessons.  You can create a room for each student and share the link to that room.  The student does not need to be registered on Artis Futura to be able to access this room. 
Artis is fully compatible with Open Broadcaster Software, allowing you and your students to combine multiple cameras and documents on one screen during your online music lesson.
For more detailed information click Here